Keep Calm and Carry On Origin Story
Keep Calm and Carry On Origin Story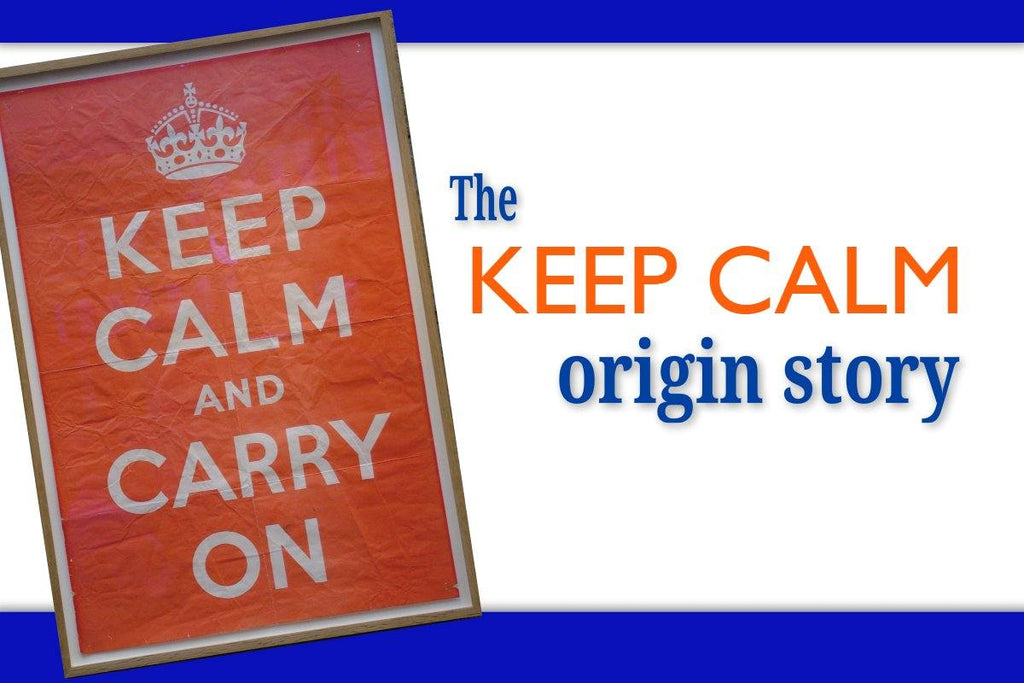 I've seen lots of versions of Keep Calm slogans, and appreciated their anti-anxiety possibilities, but my recent discovery of their origin story has made them even more interesting. 
"Keep Calm and Carry On" with the crown above the slogan was a poster that was created in 1939 Britain as the Second World War was looming.  (Learning that it was British suddenly made the crown make sense.)
The Brit's anticipated that they were in for a tough time being in airstrike distance of the Nazi's. The slogan was created to boost morale. 
Over 2 million copies of the poster were printed by the British government, but then they had second thoughts about it and didn't distribute the posters.  
A copy of the poster was randomly discovered by a bookseller in a box of old books in 2000. The poster, which took up residence on the bookstore wall, garnered so many "where can I get that" queries that the store owners decided to print copies. 
From that humble beginning, the slogan has spread around the world and been adapted into sayings that capture it's original intention to encourage an attitude of calm resolve as you deal with difficult times and memes that take big liberties with the concept.