Panic Attack Symptoms
Panic Attack Symptoms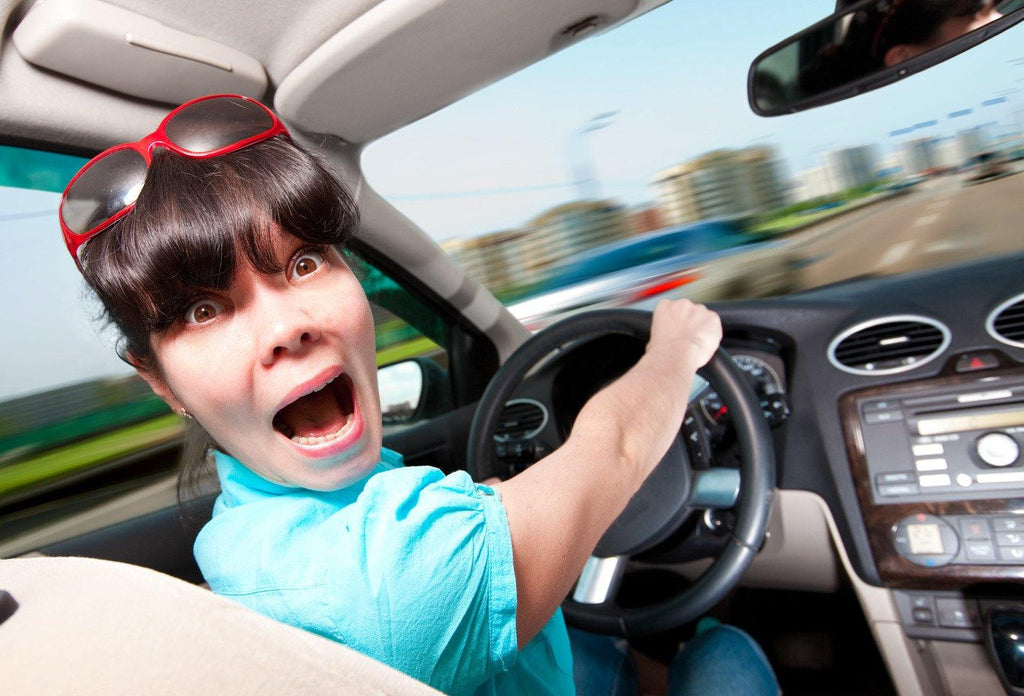 Panic typically starts with emotional causes but those emotions stimulate intense physical symptoms that mimic heart attacks and other scary physical symptoms.
Panic attacks are overwhelming and scary. Your body gets revved up on fight or flight hormones—adrenaline and cortisol—and you can feel like your life is threatened.
Panic, Anxiety and Stress
Panic attacks are sometimes called anxiety attacks, but I see anxiety as somewhat less intense than panic.
Panic is heightened extremely intense anxiety. (Anxiety can also come in waves like panic does, but typically anxiety is more pervasive and less intense than panic.)
Similarly, people sometimes label their panic as stress. I have had many clients who only realized that they had previously experienced panic after I described the symptoms of panic. Prior to hearing the list of symptoms, they just thought that they had "stress."
How Long do Panic Attacks Last?
Panic usually comes in short attacks. Ten minutes to a half hour is the typical length of a panic attack. More rarely, they last up to a couple of hours. (The good news is that they pass.)
Anxiety about Anxiety
One of the common repercussions of having a panic attack is that from that point forward you can get anxiety about the potential of having another attack.
You get anxiety about the anxiety.
And you may change your behavior to avoid the type of circumstances that stimulated the panic attack.
I've had clients who stopped driving after having a panic attack while driving, or refuse to fly after having a panic attack on a flight, avoid elevators after a panic attack on an elevator . . . (I have successfully helped all of these people get over their panic and get back to driving, flying, and using elevators.)
My Personal Experience with Panic
I've had two panic attacks myself.
The first one lasted about a half-hour and the second about an hour. During the second one, I lied down on the floor because I was afraid that I might pass out and I figured that if I did pass out I had nowhere to fall if I was already on the floor.
After that second attack, I took myself to one of my hypnotherapist friends and with her help, I never had another attack. But, I feel that those experiences gave me insight into panic and anxiety that has helped me help others.
Panic Attack Symptoms (Anxiety Attack Symptoms)
Emotional Panic Symptoms:
a surge of intense fear that comes in a wave of increasing intensity that typically peaks within a few minutes
Physical Panic Symptoms:
Several (though not usually all) of these physical symptoms are typically present during the panic attack:
racing heart
shakiness or trembling
sweating
feeling hot or cold
breathing is fast or slow
throat constriction feeling
chest pain
nausea or gastrointestinal distress
dizziness or faint feeling
numbness or tingling
fear of losing control or "going crazy"
intense fear of dying
A panic attack can be so intense that it sends you to the emergency room to get checked for a heart attack. It's always better to be safe than sorry, so don't feel bad if you went to the ER just to be told it's not a heart attack. Take it as good news and a wake-up call to seek out help with your anxiety.  
For more on anxiety and panic symptoms (and an infographic), check out this related post:  What are Anxiety Symptoms?
Anxiety Help Books and Recordings
I've learned a lot about what helps relieve anxiety (and what doesn't help) through a lifetime of dealing with my own anxiety and helping hundreds of anxious clients overcome theirs. I put that learning into books and recordings that can help you experience less anxiety and more stress resilience too.
Help for Anxiety and Stress Relief Books 
Becoming Calm Anxiety Workbook and Journal includes: 
Eye-opening explanation of emotions, including anxiety, panic, nervousness, and worry

Guidance on how to catch overreactions, and stop anxiety from turning into anger

Journal writing prompts for processing old and new sources of anxiety

5 relaxation skills and 5 quick grounding reset techniques

Worksheets for challenging cognitive distortions , stopping anxious thoughts, and building an anxiety-reducing mindset

Stress resilience lifestyle tips
Amazon 5-Star Review
"The BEST anti-anxiety workbook!
As someone who struggles with severe anxiety, this workbook was a God send. It teaches you things you never knew about anxiety and then makes you dig deep by having you write about your experiences and what you've learned about them. I've had so many "ah-ha" moments while working on this book. It breaks things down for you and gives you tips on how you can help yourself get better. I can't recommend this workbook enough!!"
In Feed Your Calm, you'll learn: 
What's happening in your body as you try to deal with stress
How specific vitamins, minerals, fats, proteins, probiotics, and herbs help you deal with stress
5 types of foods that add to your stress and hurt your ability to be calm
12 anti-anxiety foods for stress resilience
10 anti-anxiety supplements for stress resilience 
"Anxiety is at epidemic levels today. In Feed Your Calm, Ann Silvers gives readers an approachable antidote to this epidemic."

--Dr. Megan DeBell, MD
Help for Anxiety and Stress Relief Hypnosis Recording