Portion Control Affirmations for Weight Loss and Healthy Living
Portion Control Affirmations for Weight Loss and Healthy Living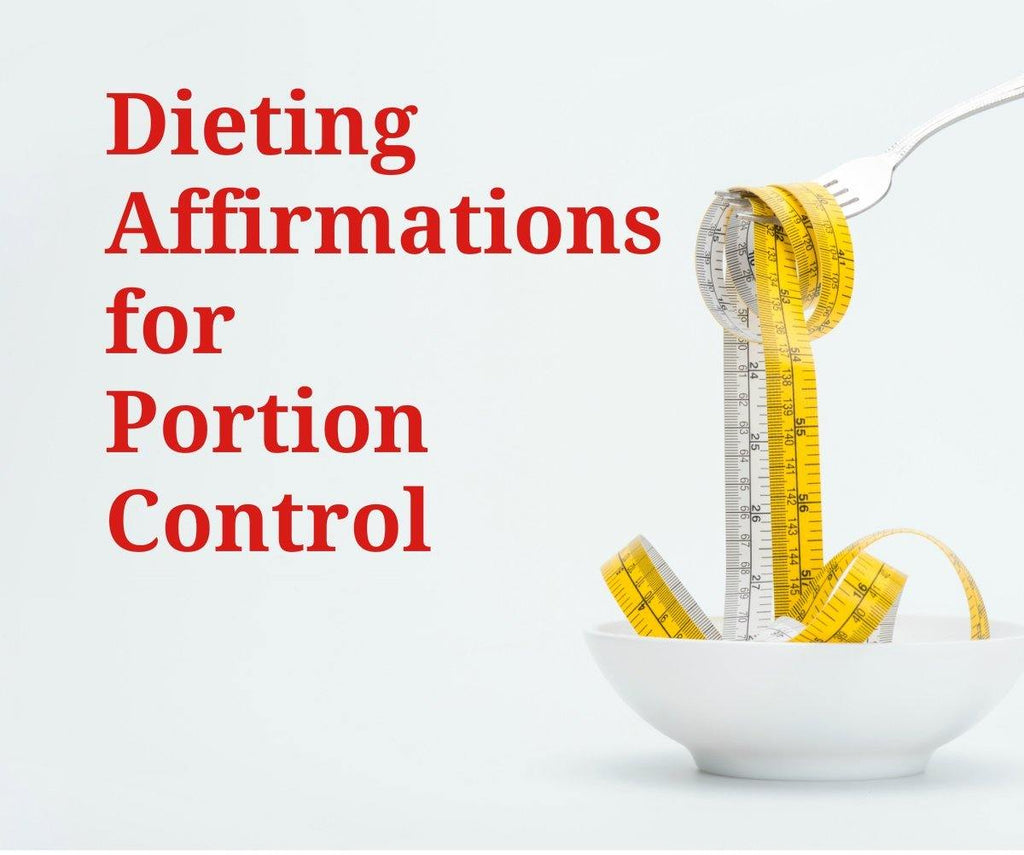 Positive affirmations can help inspire you and motivate you to reach your goals, especially when it's challenging to keep moving forward or pick yourself up from a set back.
Affirmation statements can be used throughout your day to remind you about your health goals, energize you, and spur you on to make healthy choices. 
Portion Control is one of the challenges when trying to lose weight and trying to maintain a healthy weight. 
It's one of the subjects included in my hypnosis: Get Fit & Stay Fit.
Here are 6 positive motivational affirmations to help you reach and maintain a healthy living lifestyle through diet and movement. You can mix and match them to suit your goals and personality. Use them in any way that works for you. 
1. It is easier and easier to have healthy portion control. 
2. I easily stop eating at the ideal time even if other people around me are still eating, even if there is still food on my plate or on the table, even in a restaurant. 
3. I pay attention and listen for my body's signal that it is time to stop eating. 

4. I am better and better at knowing what a healthy portion of food is for me and being happy and content with that amount of food.

5. I eat slowly and consciously so that I notice my body's signal that it is time to stop eating.

6. I am comfortable with throwing excess food out or properly saving it for another time. I recognize that putting excess food into my body is a worse option than throwing it away.
 For more help reaching your weight, health and fitness goals, check out my hypnosis, Get Fit & Stay Fit: