Blog
Blog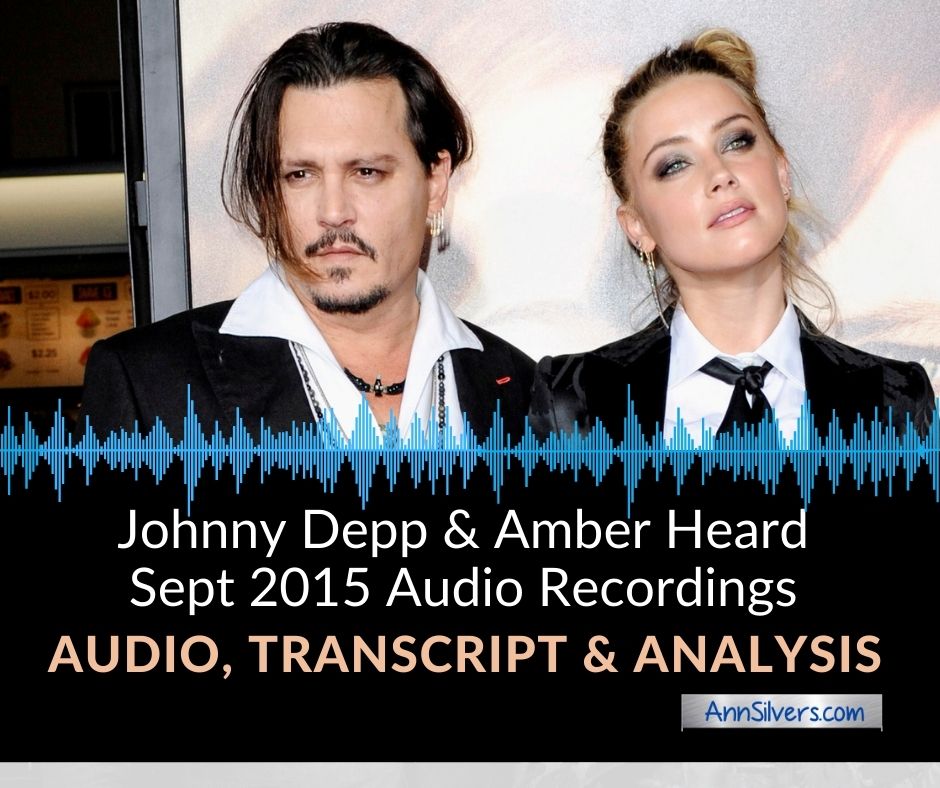 Johnny Depp and Amber Heard Audio Recording Sept 2015 Transcript and Analysis 6
Amber Heard and Johnny Depp created an audio recording of a conversation they had September 26, 2015. In these two hour-long recordings, Johnny stays calm and is suggesting ways to make their relationship better. Amber morphs from angry and demeaning to demure.
In  this recorded conversation, Amber admits to throwing things at Johnny and hitting him while calling him "a baby" for having a problem with her physical attacks.
Johnny repeatedly asks that things not get physical anymore and that they make a plan to call a time out if things get heated.
Amber resists Johnny's suggestions to give each other space when they are angry and she repeatedly chastises Johnny for not staying and fighting. This is not what one would expect to hear someone say to their abuser.
This post includes links for the audio recordings and a full transcripts of the both hour-long segments of the conversation. It also includes background to help you have more context for what each says (and how they say it).
I also point out some of what I noticed in this interaction based on my years of experience studying partner abuse, writing about it, and working with hundreds of couples who have experienced, or are experiencing, abuse from one partner or both.